Becoming a Registered Behavior Technician in Tampa, FL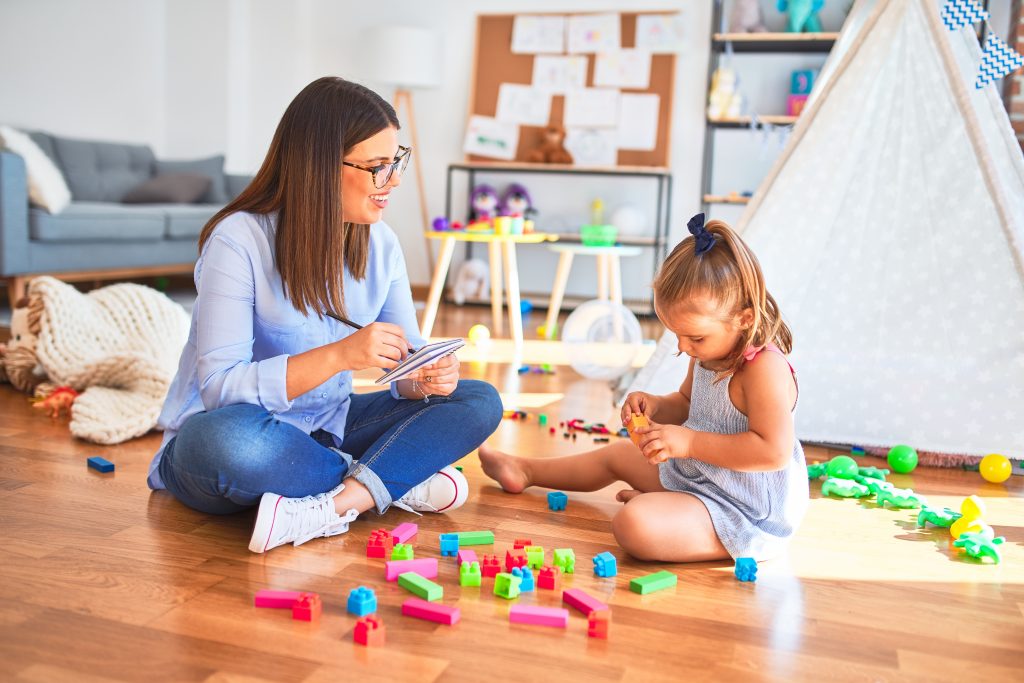 Registered Behavior Technician in Tampa, FL
Registered behavior technicians in Tampa, FL, are responsible for providing general behavior analysis services to individuals with developmental disabilities. This may include conducting functional assessments, developing behavior intervention plans, implementing positive reinforcement techniques, and monitoring progress.
Registered behavior technicians work under the supervision of a board-certified behavior analyst and must complete continuing education requirements on an ongoing basis. In addition to providing direct services to clients, registered behavior technicians may also be involved in training families and other caregivers on how to implement behavior intervention strategies effectively.
Registered behavior technician Tampa FL duties
Registered behavior technicians Tampa FL duties can differ depending on the patient's treatment plan and condition. Responsibilities may include:
Administering medications
Monitoring and sharing client progress with family members and caretakers
Assisting families to help the client achieve milestones
Conducting behavioral or other psychiatric assessments
Working with patients and clients to develop their physical and emotional skills
Observing and documenting behavior data, including improvements and regressions
Assisting patients with daily living skills
Helping behavioral analysts prepare client materials
Traveling to individual homes and facilities as needed
What does a social skills group look like?
A social skills group typically consists of 4-6 children who are working on similar goals. The groups are facilitated by a Registered Behavior Technician in Tampa, FL, and meet for 1 hour per week.
The group focuses on providing opportunities for the children to practice their social skills in a safe and supportive environment. Each session begins with a review of the group's goals and an opportunity for the children to share any successes or challenges they have experienced since the last meeting.
This is followed by a series of fun and engaging activities that are designed to help the children practice their social skills. The activities are structured, so the children have many opportunities to interact with each other and receive feedback from the facilitator. The session ends with a debriefing process in which the children reflect on their experience and set goals for the next meeting.
Each Child Is A World. We'll Be Happy To Show Them How To Discover Themselves
What about adults that suffer from these conditions?
Registered behavior technicians in Tampa, FL, offer social skills groups for adults with autism and other developmental disabilities. These groups are designed to help participants improve their social skills and interact with others more effectively.
The groups typically meet once or twice a week for an hour and include activities encouraging cooperation, communication, and problem-solving.
Registered behavior technicians facilitate the groups and provide support and guidance to participants as they practice new skills. Social skills groups can be an effective way for adults with autism to improve their ability to interact with others and function in the community.
What are the requirements for becoming a Registered behavior technician in Tampa, FL?
Registered behavior technicians in Tampa, FL, are required to have a high school diploma or equivalent, complete a Registered behavior technician course, and pass the Registered behavior technician exam, among other requirements.
Registered behavior technicians work under the supervision of a Board-Certified behavior analyst to provide behavioral services to individuals with autism spectrum disorder and other developmental disabilities.
Registered behavior technicians in Tampa, FL, are responsible for implementing treatment plans, collecting data, and tracking progress. Registered behavior technicians must be able to work independently and be able to communicate effectively with clients and their families.
Registered behavior technicians in Tampa, FL, must be able to maintain a professional demeanor at all times. Registered behavior technicians in Tampa, FL, are expected to adhere to the code of ethics set forth by the Behavior Analysis Certification Board.
Registered behavior technicians in Tampa, FL, must have a strong commitment to helping individuals with developmental disabilities reach their full potential. Registered behavior technicians who meet these requirements are highly sought-after by employers in the Tampa area.
The necessary skills to become a Registered behavior technician in Tampa FL
Registered behavior technicians in Tampa, FL, are highly skilled and qualified individuals who work with individuals with developmental disabilities to help them lead more independent lives.
Registered behavior technicians possess a wide range of skills and qualities, including the ability to develop positive relationships with clients, communicate effectively, and understand and follow complex treatment plans.
These skills and qualities include but are not limited to:
Communication
Organization
Patience
Attention to detail
Basic computer skills to log data and perform other administrative tasks
Flexibility
Ability to keep patient information confidential
Multitasking
Collaboration
Positive attitude and compassion
Commitment to ongoing training requirements
Time management
Empathy
Relationship management
You may apply these skills in various environments with people with different cognitive strengths and roles, both within your organization or professional communities and with the families or individuals you work with. Although working as a behavioral technician often involves discussing personal and sometimes complex subject matter, a professional and positive attitude makes it easier to develop a strong relationship with your clients and patients.
How is the working environment of a Registered behavior technician in Tampa FL
Registered behavior technicians in Tampa, FL, work in a variety of settings, including schools, clinics, and private homes. They work with individuals of all ages who have been diagnosed with an autism spectrum disorder or other developmental disabilities.
The primary goal of a Registered Behavior Technician is to help individuals develop skills that will enable them to lead more independent and fulfilling lives. Registered behavior technicians use a variety of techniques, including positive reinforcement and behavior modification, to help their clients reach their goals.
They collaborate closely with other client treatment team members, including occupational therapists, speech-language pathologists, and psychologists. Registered behavior technicians hold a minimum of a bachelor's degree in psychology, education, or a related field.
They must also complete a Registered Behavior Technician Training program and pass a national examination. Registered behavior technicians who are certified by the Behavior Analyst Certification Board are highly sought after by employers.
Conclusion
A registered behavior technician in Tampa, FL, is the best way to improve the health of your loved ones. Our technicians are highly trained and experienced in providing the best care for your loved ones. We provide a wide range of services that can help improve their health and well-being.
Contact General Behavior Analysis today to schedule a free consultation. Thank you for considering Registered Behavior Technician Tampa FL as your provider of choice for behavioral health services.
We'll Be Happy To Help Your Child
Leave us a message sharing your story, and we will get back to you as soon as possible with help.